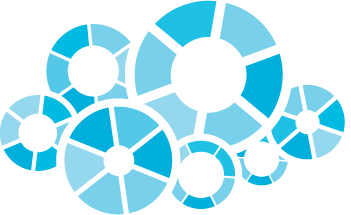 Power, Flexibility, Efficiency
Cloud computing is a new platform option that can bring significant benefits to your business. It provides massive scale and high-availability on an as-needed basis. It enables rapid, low-risk innovation, at a significantly reduced cost. It benefits from huge economies of scale and unbeatable cost efficiency. We can help you effectively leverage these capabilities, and make the most of the opportunities this new approach to IT computing offers.
Office 365
Microsoft's Office 365 is a cloud based, always up-to-date version of the Microsoft Office applications and services. Keep your business running reliably and securely 24 hours a day, 7 days a week. Communicate and collaborate from virtually anywhere on almost any device. Control costs, and ensure your business has the tools it needs to succeed. We provide an array of services for migrating to and developing for Microsoft's Office 365.
Learn more about Office 365
Windows Azure
Microsoft's Windows Azure is unique among the various vendor cloud offerings in its ability to provide a true Platform-as-a-Service (PaaS) solution. This enables significantly more productively by allowing you to focus on the application itself, and allows Microsoft to deliver far richer infrastructure, monitoring, and management functionality than would otherwise be possible.
Learn more about Windows Azure
Private Cloud Services
Virtual environments built on VMWare and Hyper-V provide significant benefits, but they're only the beginning in creating a private cloud. There are significant benefits in terms of cost, agility, and reliability in moving towards your own private Platform-as-a-Service (PaaS). Application hosting, Authentication and Authorization, Management and Monitoring, Data Storage; These services can all be standardized and loosely coupled to your application, providing many of the same benefits provided by Windows Azure itself. Done right, it is possible to transparently move your solutions to and from the public cloud without needing to modify your applications.